Restaurants and Cafes
Currie & Grassy offer a choice of dining opportunities with menus featuring mouth watering, seasonal produce. Whether you're in the mood for a seafood feast, hearty comfort food or a tried and true bistro meal – our island's establishments have you covered! Just be sure to note – the King Island community is very small and sometimes our hard working chefs, baristas and wait staff like to head to the beach too so do make note of opening times.
BOOMERANG BY THE SEA
Offering the freshest local and Tasmanian seafood, beef, cheese and wine with 270-degree ocean views not to be missed. This fully licensed restaurant is open for dinner, offering friendly service only found on King Island. Private functions are available by arrangement. Phone 0476 970 651 to book your table.
3 Owen Smith Drive, Currie
KING ISLAND BAKEHOUSE
Home of the legendary King Island crayfish pie. Also known for their real cream cakes, delicious fresh bread as well as an array of other freshly baked treats and coffee. Open bright and early on weekdays from 5.30am and weekends from 7am.
5 Main Street, Currie
KING ISLAND CLUB
Located in Netherby Road. Bistro, counter meals and takeaways. Generous serves, reasonable prices. Legendary local beef and fresh seafood. Bar with pool tables, tote and sky racing. Tourist information from our friendly, helpful staff. Function rooms available. Come in for true King Island hospitality and great service. Open daily, bookings are essential. Phone 03 6462 1124.
8 Netherby Road, Currie
KING ISLAND DAIRY CHEESE STORE
A true cheese lovers' paradise with a range of award-winning cheese available for purchase, tasting and dining in. Settle in and enjoy their signature cheese platters or baked brie available with matching wine and beer while you take in the picturesque surroundings. Groups of eight or more are kindly asked to book tastings in advance. Open Monday, Tuesday, Wednesday, Friday & Sunday from 11am-4.30pm. Phone 03 6462 0947.
869 North Road, Loorana
VIEW DINING - KING ISLAND GOLF & BOWLING CLUB
Call in for a drink at the bar or a meal with fantastic views and a relaxed atmosphere. Takeaway is also available. Closed Mondays & Tuesdays. Phone 03 6462 1126.
1 Owen Smith Drive, Currie
KING ISLAND HOTEL
Centrally located bar and bistro offering a range of meals to entice you. Takeaway available and bookings are essential. Open daily. Phone 03 6462 1633.
7 Main Street, Currie
OCEAN DUNES GOLF COURSE CLUB HOUSE
The ideal location for a coffee or some light refreshments after a game of golf. Indoor and outdoor seating is available. Open daily. Phone 0447 830 202.
396 North Road, Loorana
WILD HARVEST
Showcasing the abundance of fresh produce from around the region with a focus on sea to table and paddock to plate. The seasonal menu is dictated by seasonal changes to provide the freshest dining experience. Wild Harvest's vision is to create a dining experience for Islanders and visitors – to share wine, dining and friendship in a relaxed atmosphere overlooking Bass Strait. Closed Wednesdays & Thursdays. Phone 03 6461 1176 to book.
1 Blue Gum Drive, Grassy
OLEADA
A cosy and casual neighbourhood restaurant located in Currie. Offering a relaxed dining spot big on fresh, regional food including local meats, eggs and vegetables whenever available. Open Wednesday-Saturday. Phone 0434 380 032 to book.
22 Edward Street, Currie
CAFE BREWER
Located 10 minutes south of Currie. Currently offering takeaway coffee only. Phone 0417 820 725.
525 Old Grassy Road, Grassy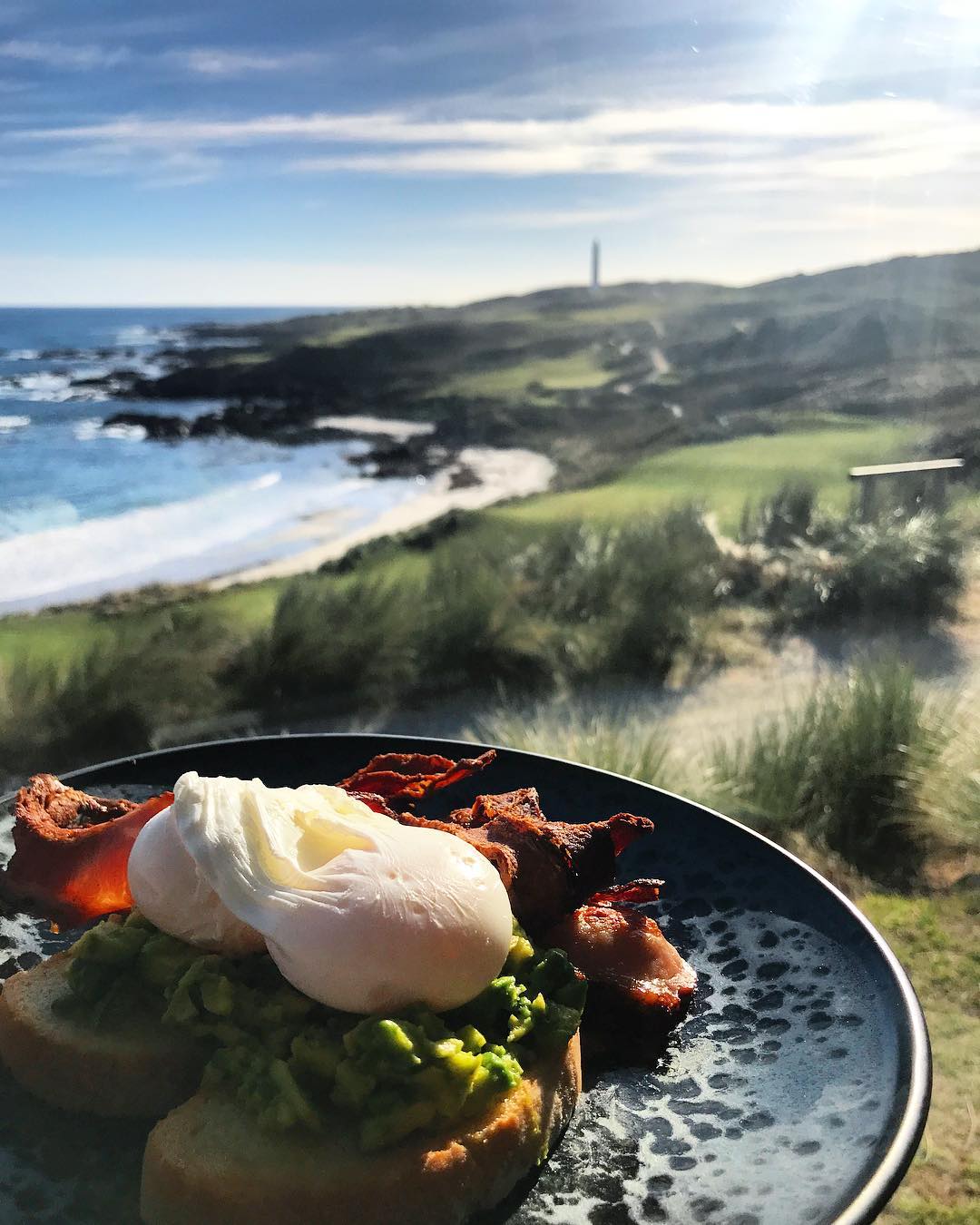 CAPE WICKHAM CLUBHOUSE
Perched right on the coast with sweeping ocean views, located 45 minutes north of Currie. The Cape Wickham Clubhouse serves lunch, morning and afternoon tea, along with snacks and beverages. Bookings are essential, phone 03 6463 1200
Cape Wickham Road, King Island